New Jeep Vehicles for Sale in Klamath Falls, OR
New Jeep® Models for Sale in Klamath Falls
You can count on iconic designs, go-anywhere capabilities, and cutting-edge technologies when you choose the Jeep brand. We are proud to serve Klamath Falls and surrounding areas by carrying an impressive selection of the latest Jeep models in our new inventory. You can count on a highly satisfying shopping experience with our team offering friendly customer service and affordable financing.
Explore Top Jeep Models
You could be looking for a family-friendly SUV to accommodate your family or a rugged truck to take on home improvement projects, and you can find what you're looking for in our new Jeep inventory. We carry a broad range of vehicle options to help you discover a new Jeep model for sale or lease that checks all the boxes for you.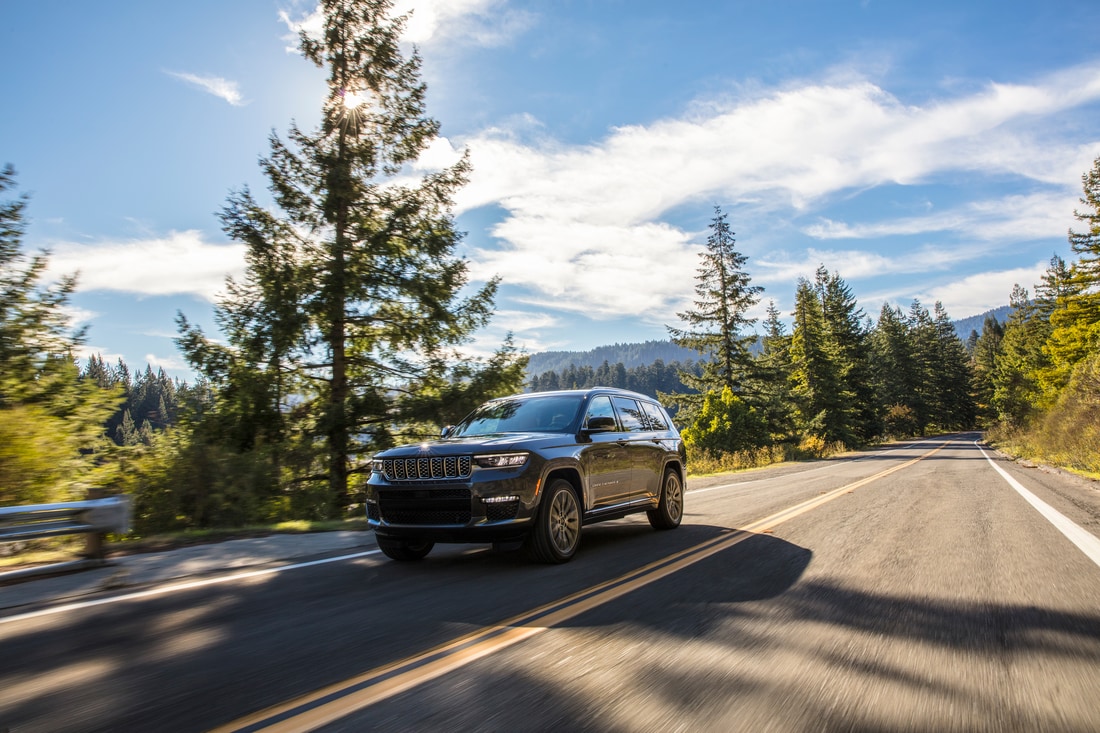 A new Jeep Grand Cherokee is going to bring it all to the table. This midsize SUV perfectly balances sophisticated design with adventurous capability for a driving experience that suits both urban settings and camping trips. You can enjoy room for up to seven passengers and cutting-edge infotainment features. This model is perfect for family drivers throughout the area, thanks to its impressive interior features. The materials and cabin space are just the starts of this generous cabin and includes features focused on your safety and entertainment. You can also expect some connectivity features that make the Grand Cherokee stand out from the crowd. The Grand Cherokee is also available as a hybrid, in the new Grand Cherokee 4xe!
Next, we have the new Jeep Compass. This is a versatile option that will impress any driver that walks through our doors. As a compact SUV, the new Compass is the right size to accommodate up to five passengers and navigate traffic. The latest Compass offers next-generation technology, a stunning interior, and a commanding road presence. The exterior of this new Jeep Compass is a sight to behold. With a sportier stance and dynamic exterior lines, you can get a model that looks as fast as it feels. This model offers impressive engine options that will exceed your expectations. We encourage any driver to experience this new Jeep Compass soon. Taking on a daily driver or a weekend adventure in a new Compass will also be an experience that is hard to match.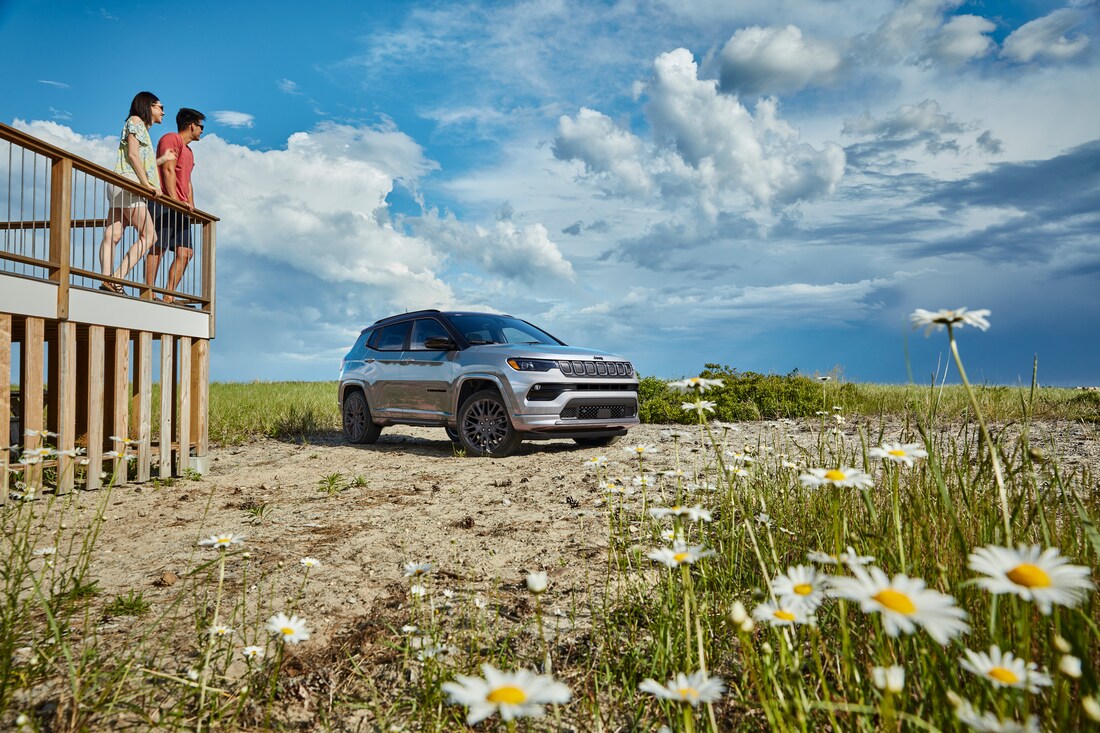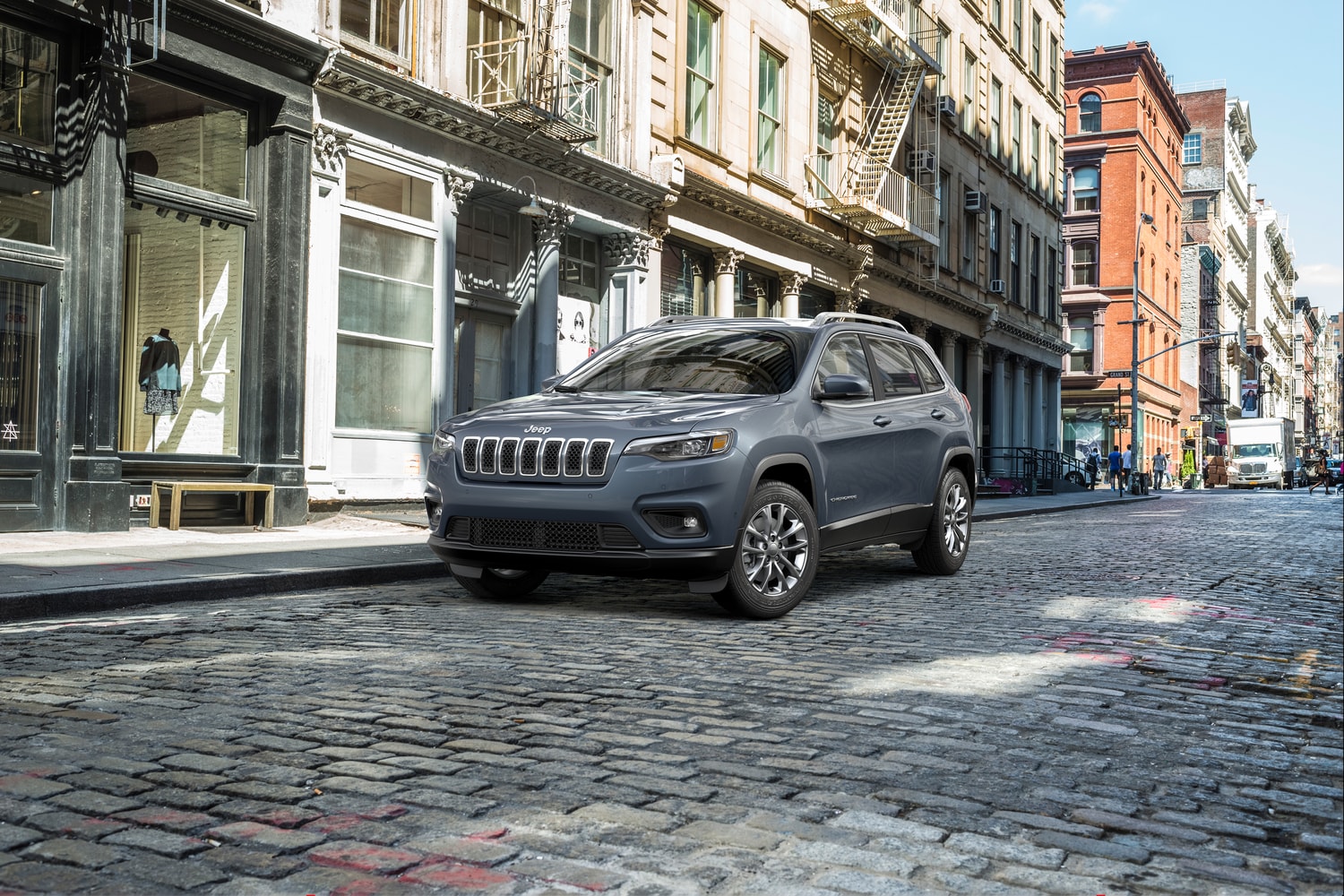 If you're looking for the right balance of style and functionality, choose the new Jeep Cherokee. The new Cherokee provides the amenities you need for daily commuting and weekend adventures, all packed into a compact SUV. Every angle of this new Cherokee was made to impress. Customers are going to love the confident height and bold features that make up this model's appearance.
Despite being a smaller SUV than others in this lineup, the new Cherokee sacrifices nothing inside. The cabin is spacious and fit for your loved ones to enjoy the ride with you. There is even enough cargo space for standard needs, like groceries or other errands.
Efficiency meets performance in the new Jeep Renegade. As the smallest model in the lineup, the new Renegade can confidently fit into tight parking spaces while also providing an adaptable interior and versatile performance. This model can also save you a fair amount of money at the pump. That's because the new Renegade offers a compact nature built for efficient daily driving.
This Renegade does not give up power for its great fuel economy. You can also expect the engine to produce enough horsepower and torque for any daily need. This makes the new Renegade extremely fun to drive through town.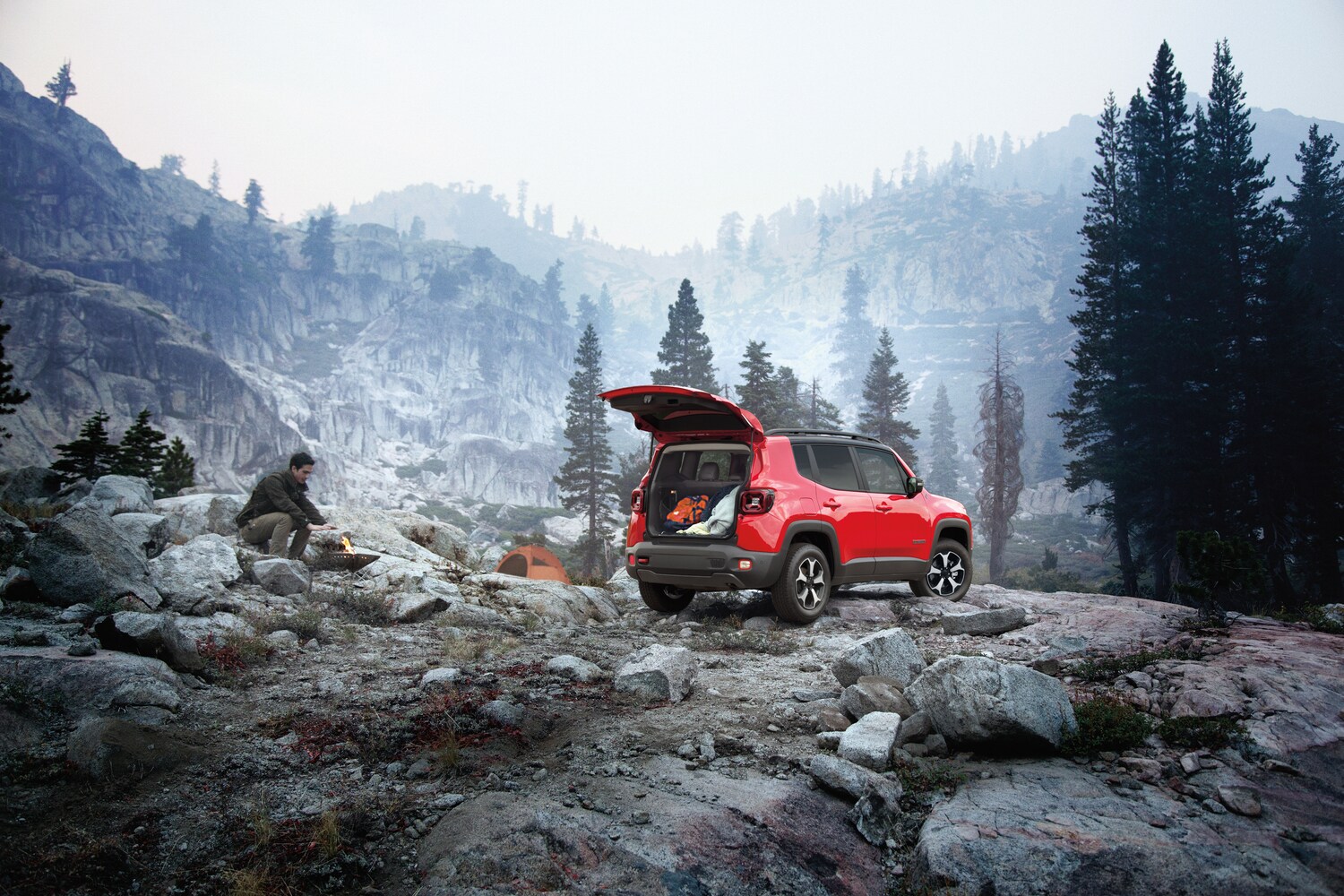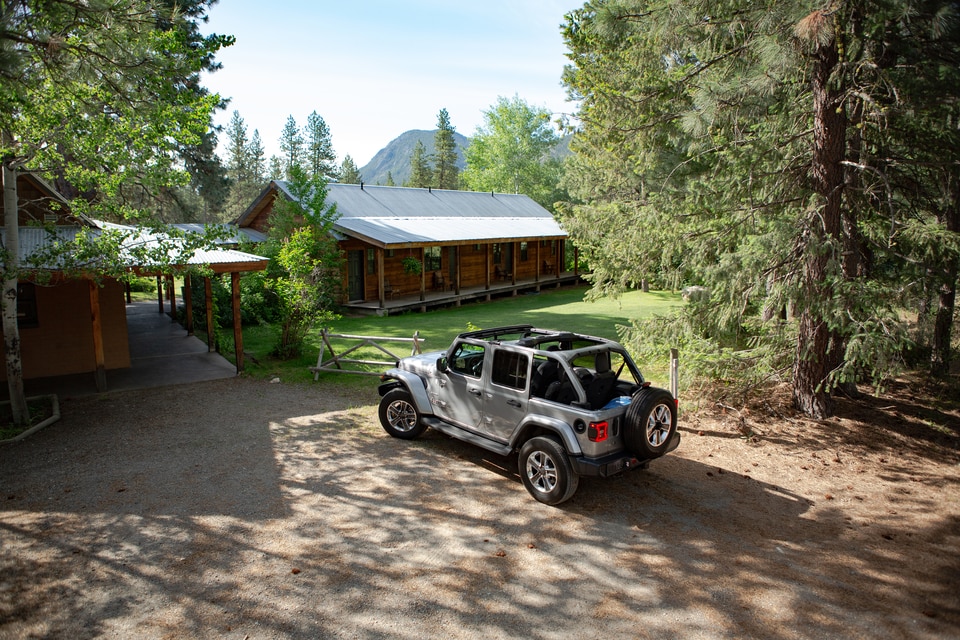 For years, the Jeep Wrangler has been the go-to model for any adventurer. This reputation has not changed with the new Wrangler. This Jeep model is instantly recognizable with its retro appearance and open-air configurations that promise fun in summer weather and off-road adventures. This is an extremely confident and capable Jeep that will outperform any expectation, even as a new hybrid model!
Customers will also get that classic Jeep look when choosing the new Wrangler. The squared-off body and rugged features make a Jeep a Jeep. You are sure to turn some heads when driving this Wrangler around Klamath Falls.
Finally, we have our bold new Jeep Gladiator. The Gladiator provides a similar appearance as the Wrangler but offers a cargo bed and impressive towing capabilities for more utility. Hard workers will love the new Gladiator because it is a confident truck that can handle a job site. The towing and hauling capacities this Gladiator brings to the table are more than impressive.
The new Jeep Gladiator also offers a ton of functional features and innovative technology. From the durable bed to the safety features keeping you secure, there is so much to love about this new Jeep Gladiator.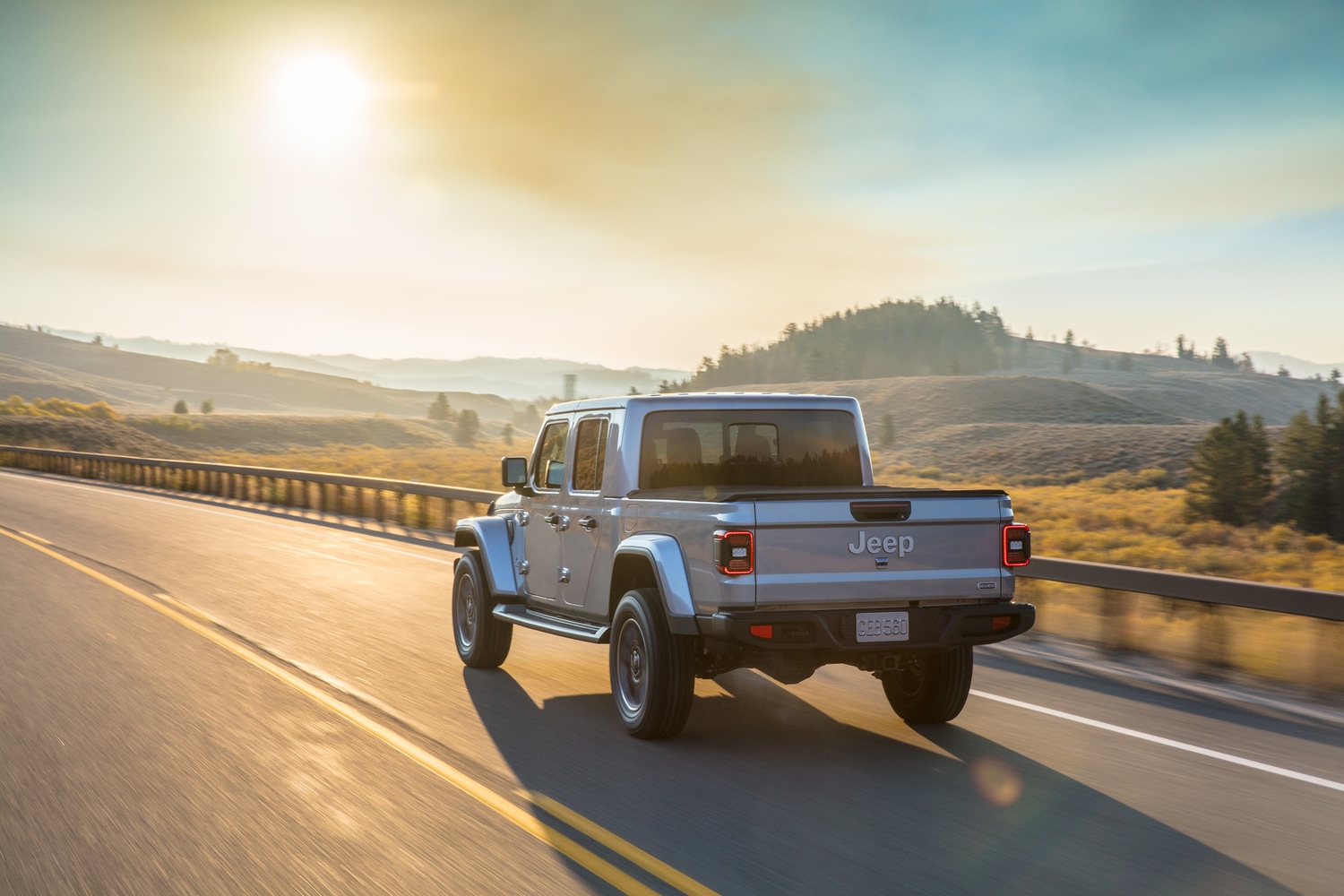 Custom Ordering and Financial Services at Our Dealership
One great way to find your perfect new Jeep is by custom ordering the exact model you want, whether you're ordering a classic Jeep Wrangler or a Grand Wagoneer. This is an easy process that allows you to select the new Jeep you want, the trim level, accessories, and so much more. Customers throughout the Klamath Falls area can utilize our custom order service for just about any new Jeep vehicle and get it delivered to their homes. Reach out to our professionals to get this reservation started.
We will also work to offer you comprehensive financial services despite the way you choose to shop for your new Jeep. Our financial professionals have years of experience in this industry, and that will show throughout your visit. From low invoice costs to online shopping, there are many benefits to gain from working with us.
You can discover all that our new Jeep models have to offer by seeing what it's like in the driver's seat. Contact us today to schedule a test drive.
Ask Us About Starting a Custom Order
* Indicates a required field