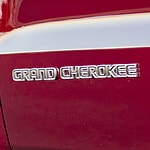 We all want a car that gets us proud anytime we are in Klamath Falls, OR. A machine that competitively makes its way boldly on the highway. An attractive car, sleek, and with a luring style on its exterior. The Jeep Grand Cherokee is an example of such a machine.
Whether you are on the lookout for a sporty, huge or luxury SUV for your family and daily commutes, the Cherokee has it all. The model is refreshed and ready to take you anywhere you want to go in the Medford area. The off-road capability of the car is not in question. Grand Cherokee offers an impressive ground clearance of 8.6-inch, 18inch wheels, and all-terrain tires.
The Jeep Grand Cherokee body is all beautiful, with colored door handles. Fender flares and painted rear and front bumpers. You also get two tow hooks on the front bumper, ensuring that you still find your way home in case of any incidences.
Other notable features on its exterior include a spare wheel, heated mirrors, rack rails, and a rear tailgate.